The Best Anime I watched in 2021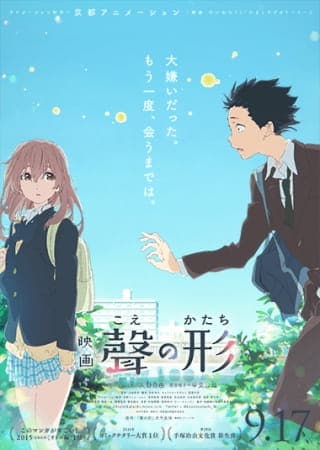 Koe no Katachi (A Silent Voice) [Anime and Manga]
The manga is a deeply emotional experience, and it has a single panel with Shouko, one of the major characters, laying on a bed that I consider one of the most heart wrenching moments in a manga I've ever experienced. It's a story about bullying, redemption, friendship, and hardship. It's very heavy, as it revolves around a deaf girl who spend a part of her youth being bullied. But told from the perspective of her bully. The movie will make people cry, but it's just a cliffs' notes version of the manga. Definitely one of the most impactful things I've read and seen in a very long time.
Arcane
This isn't an anime, but it is in the same vein. And it's unbelievable. No animated show that is based on a videogame like League of Legends, made by a first time television production team has any right to be as good as this is. The show is fantastic for those who have never played the League games, and absolutely unreal for those who have. You don't have to know a single thing about the lore, or the world, or the characters to get the full impact of this show, as the stuff for the actual players is more window dressing or sprinkles on top of the icing of the cake. It's deeply character driven, gorgeous and unique animation, fantastic soundtrack, and I really cannot recommend this enough.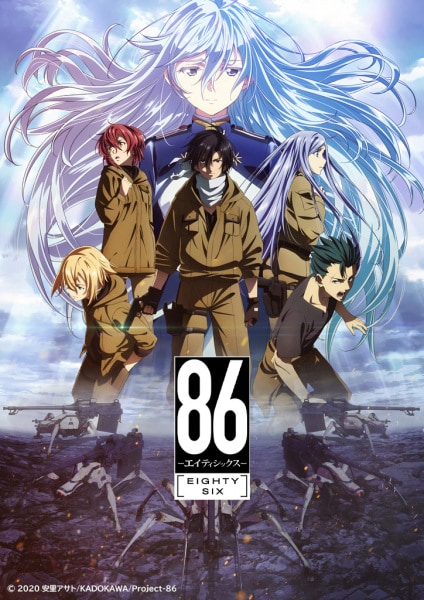 86 – Eighty Six
This is a fantastic war story. It shows the war from two perspectives, one from a homogenous "utopian" republic and the other from the people forced to fight for them. The first season of this is brilliant, because there's an undercurrent of mystery going on, and once it starts to unravel it starts to hit hard, and you start to notice things (especially in the end credits scenes) that suddenly make more sense, and build up a bit of dread as to what's going to happen in the next episode. If this were just a single season it'd probably be one of the most incredible anime ever made. But it's not, and so I think a lot of the emotional impact gets lost in the next season, even if it does still remain really good. I actually went out and bought all the Light Novels that were available that this was adapted from, that's how much I enjoyed it.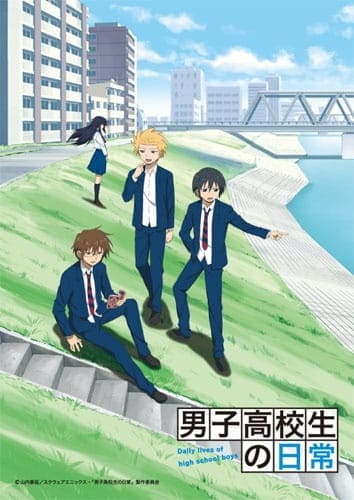 Danshi Koukousei no Nichijou (Daily Lives of High School Boys)
This is a show about High School Boys being High School Boys. Think of the stereotype, crank the comedy, and you got this anime. It's hilarious, fun, and even a little wholesome. There's so much innocent fun here. It's just a classic feel good anime.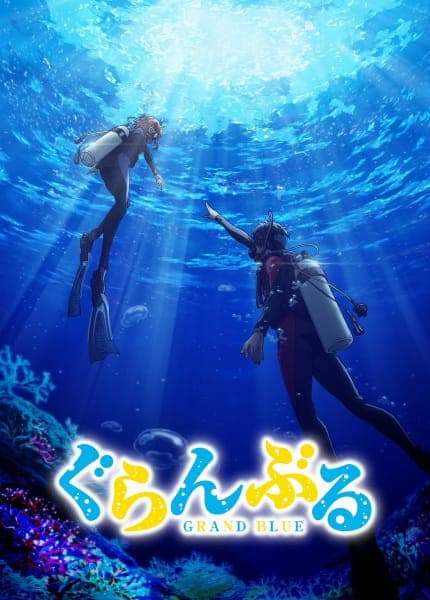 Grand Blue Dreaming [Anime and Manga]
Grand Blue is ostensibly a diving manga. The main character Iori Kitahara lives with his uncle in a dive shop while he's attending university. But it's mostly a comedy slice of life drinking and party manga with a diving backdrop. And it's absolutely hilarious. All the characters have some absolutely ridiculous attribute to them that gets played up into some side splitting scenarios. The sheer shenanigans Iori gets himself into had me rolling. This is probably my favorite Comedy Manga of of all time. The anime has proven to be completely faithful to the source material, and I really wish it has more than just the one season.